Well, we warned you that software guys like us tend to come up with software solutions – even for hardware problems.
As expected, no electronic engineers reached out to us with a solution for our (probably fake) MAX3232 issues, so we had to come up with a solution ourselves…
That is off cause ok – and with the help of a cut PCB trace: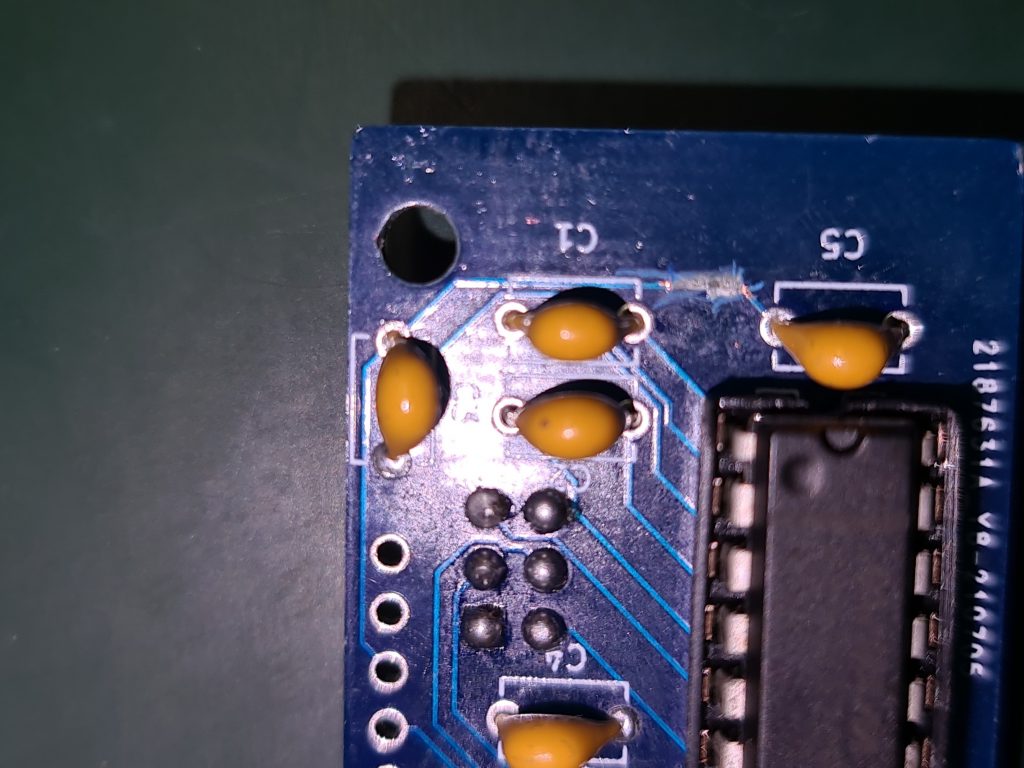 … and a bodge wire: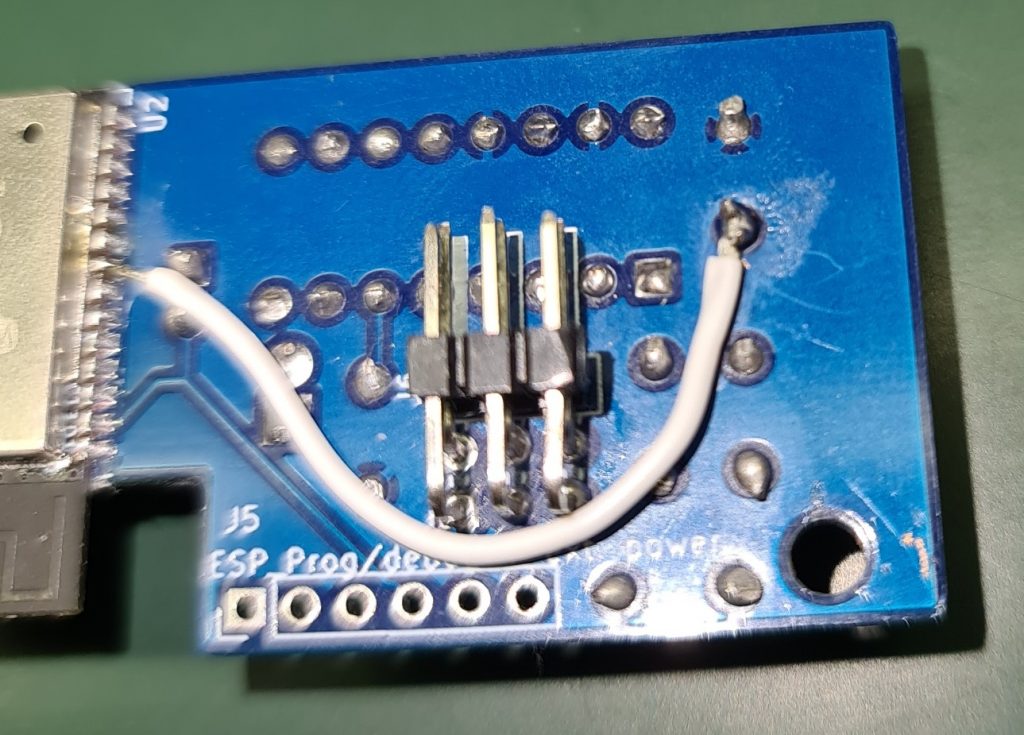 … it seems we can persuade the MAX3232's to play along.
This is off cause a temporary solution to test this fix – we need a new PCB prototype version if this works.
Note: You will find others struggling with similar MAX232/3232 issues on the Internet. Some are able to solve it with larger decoupling capacitors and some with resisters on the power pin – but that did not work for us.
Our implementation is simply adding control of the power to the MAX3232 through software. When it mis-behaves we punish it by turning it off for a while. Then back on until it behaves…
Note: the max current a ESP32 digital pin can supply seems to be around 40mA and the max consumption of a MAX3232 is around 1mA. So we should be safe doing this "hack"…
If you are an electronic engineer you are probably finding this solution fun – but it seems to be working :-).
While we are still waiting for the MEP Protocol specification to be released (and our NDA to be lifted), we'll try to keep your entertained with more blog entries.
Stay tuned to www.dabbler.dk…