Our software fix for the (fake?) MAX3232 hardware issue seems to solve the issue completely.
It is still a rough implementation in the software (using delays), so we'll have to improve on that later on… It is probably not that big of an issue – because when a MAX3232 starts to behave, it seems it continue that way for a long time…
Next step is then off cause a new hardware prototype PCB, but why not add a few things like:
R3 & R4: a few resistors so one can chose if our software fix for the (fake?) MAX3232s should be used (0 ohm R4 installed) or not (0 ohm R3 installed). You might even chose to use a higher resistor value if that works for you. You should only install either R3 or R4 – NOT BOTH!
Note: If you don't have 0 ohms resistors, just bridge the pins.

R5, R6 & R7: a few resistors on the MAX3232 pins so you have the option to see if your MAX3232 works better if you add some higher resistor values to the pins. If not, you can just install 0 ohm resisters or bridge the pins…

…and let us move to SMD now we are at it (actually we also have a PCB version 1.10 which is classic THT (Through Hole Technology) as the earlier versions.
The schematics now looks like this: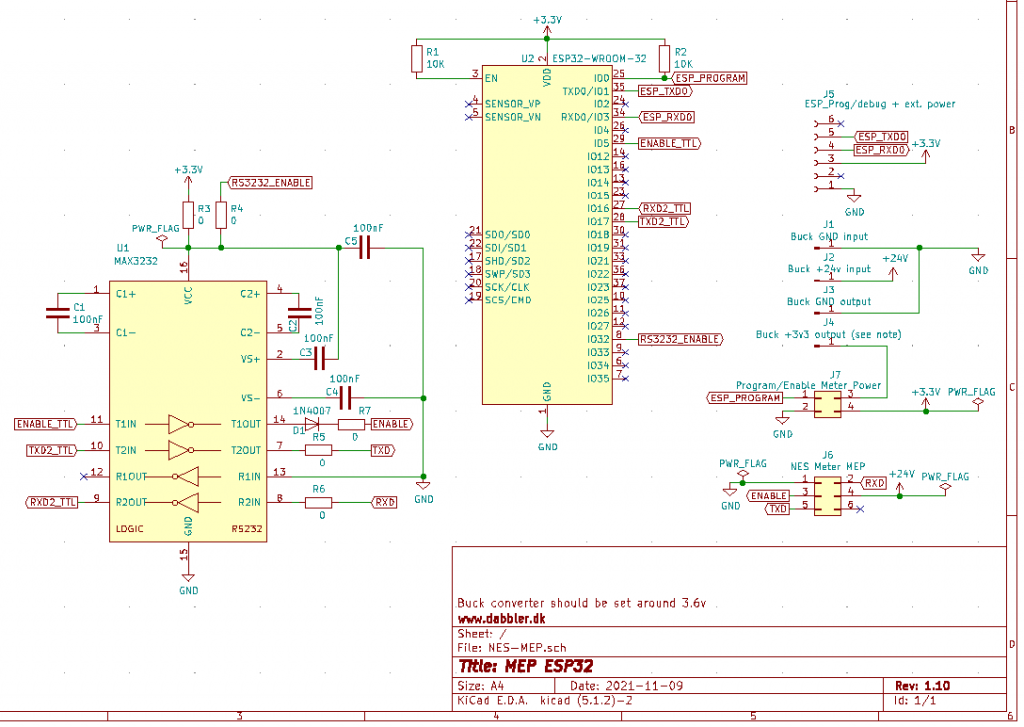 A 3D rendering of the PCB (for some reason without a 3D MAX3232) looks like this: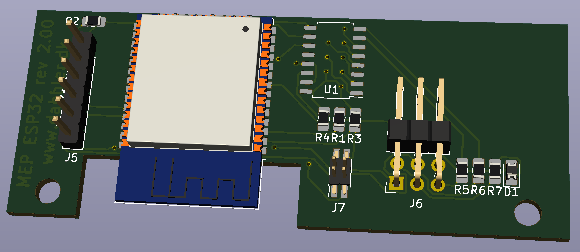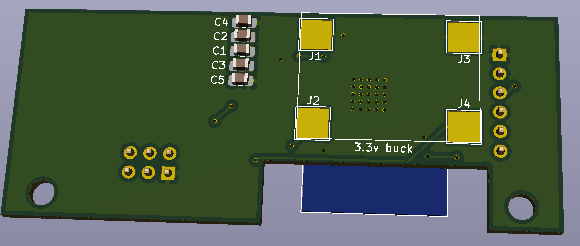 The idea around putting C1 – C5 on the back is to shorten the traces from the MAX3232 (supposedly that is also better according to it's datasheet… But what do we know – we are software guys 🙂 )
We've just received the PCBs from JLC PCB (no, they are not a sponsor – we pay for this), but have not had time to populate nor test them yet…
You can see the received PCBs in the feature image of this blog entry.
Stay tuned for more news regarding this project – only on www.dabbler.dk…
Note: We are still waiting for NES to release the MEP protocol specifications…